Apr 7, 2014
It's palooza time in W101 again, this time with the speedy mounts! All of your favorite mounts are on sale, some have returned! (such as the Mixed Candy-Cane and Reindeer Sleigh!), but KingsIsle have outdone themselves. They have added TWO new mounts to celebrate this Mount-A-Palooza!
The first mount is called Gold-Wrought Eagle and can be yours for 6750 crowns during Mount-A-Palooza, or 7500 crowns normally priced. Credit to Sheldon Cooper from Wizard101Central for this shot of the Eagle.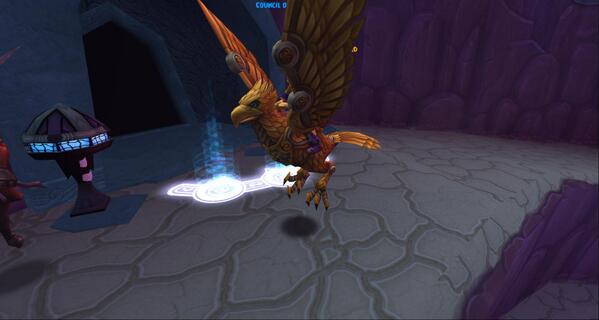 The second mount may look a little familiar to many of us wizards. It's the Dragonfly mount from the Dragonfly ride located within the Amber Estate! It is the 2nd 2 person mount introduced into the crowns shop (Treant is the other one for those wondering), and will cost you 11500 crowns on sale or 12500 normally. A big thanks to Paige Moonshade for letting me ride around on this little cute bug!
Both are very nice mounts to add to KI's collection. Pick a mount up today (may we suggest the Swift Shark, usually 15000 crowns on sale for ONLY 5000 crowns?!)